The holiday season is upon us, and at Trevors Foodservice, we're ready to help you create a festive menu that will delight your customers and elevate your North West catering business. We understand the importance of offering top-quality products to your clientele, and that's why we've carefully selected a range of culinary treasures, perfect for chefs, caterers, and wholesale catering alike. Let us guide you through a Christmas with Trevors Foodservice full of winter delights…
Starters to Sparkle Your Festive Feast
Kick off your celebrations with a burst of flavour! Our Sweet Chilli Squid Bites and Herb and Garlic Marinated Prawns from Pacific West Food are the perfect starters to tantalise taste buds. For those seeking gluten-free elegance, our Gluten-Free Brie and Red Onion Tart from Central Foods is a festive delight. For the hospitality industry, these appetisers are sure to elevate your Christmas menu, creating a culinary masterpiece for your guests.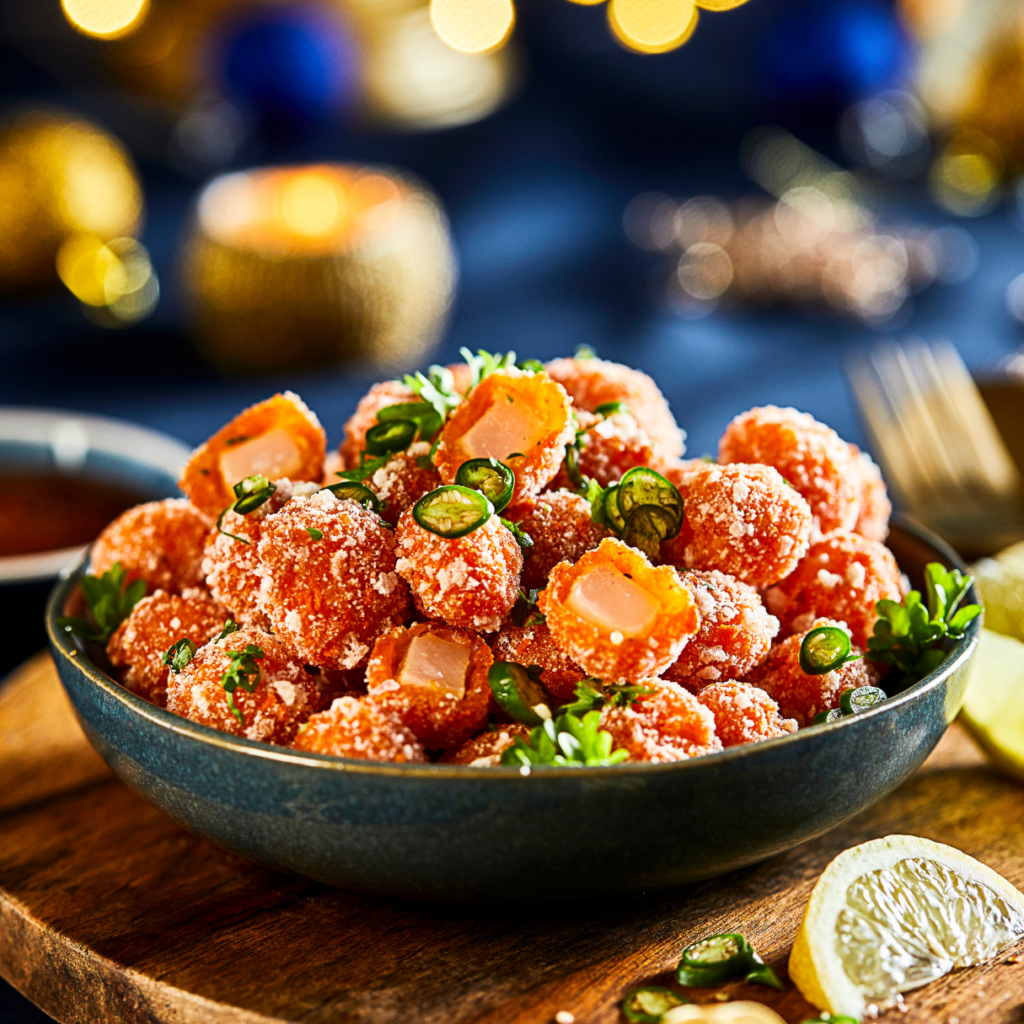 Deck the Halls with Frozen Vegetables
Add a touch of innovation to your menu with our Country Range Waffle Fries and elevate your side dishes with the classic French delicacy, Potato Dauphinoise. With options like Sidewinders and Roasted Potatoes, your North West catering offerings are sure to stand out.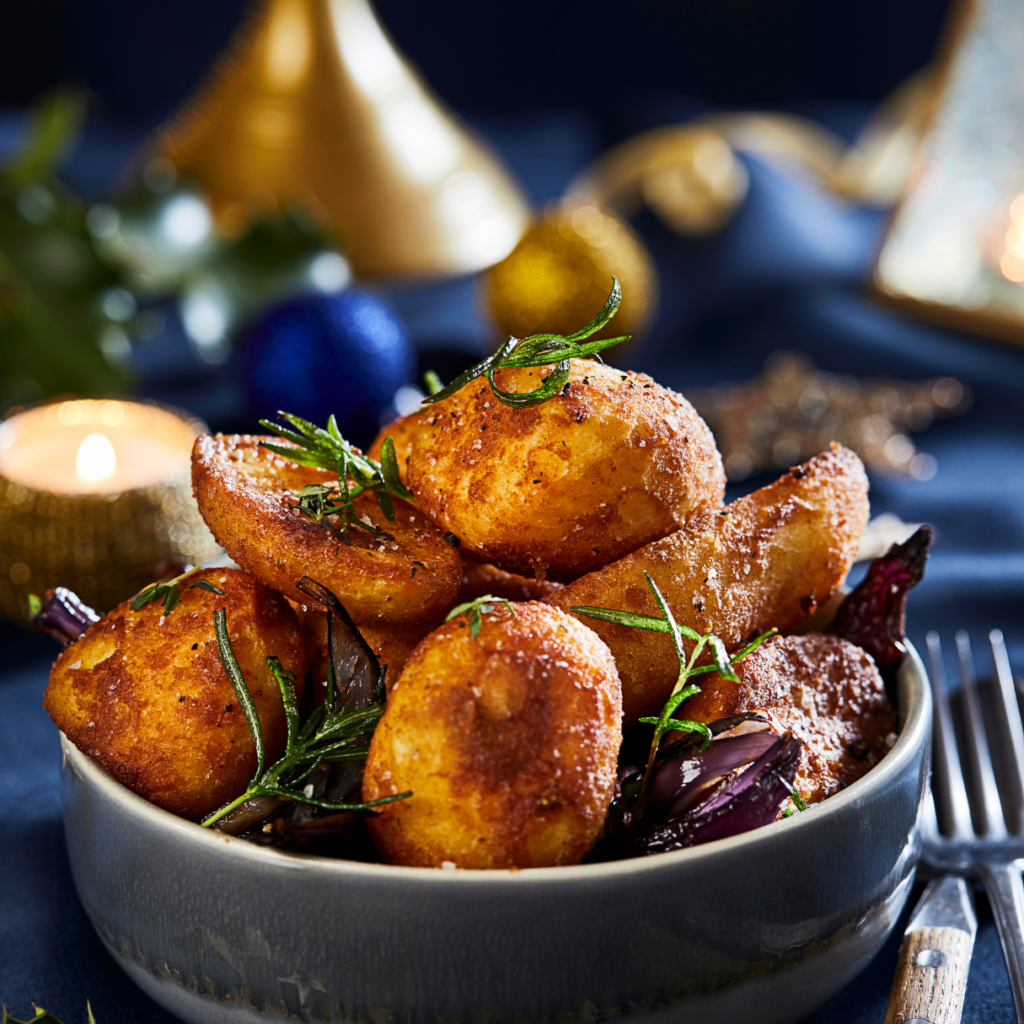 Buffet selections that Spread Christmas Cheer
Spread the Christmas cheer with Cheeseburger Crostini, Mozzarella Pockets, and a medley of Mixed Savoury Canapés. These dishes from Central Foods, Paramount, and Prestige Foods are perfect for creating a festive feast that will leave a lasting impression.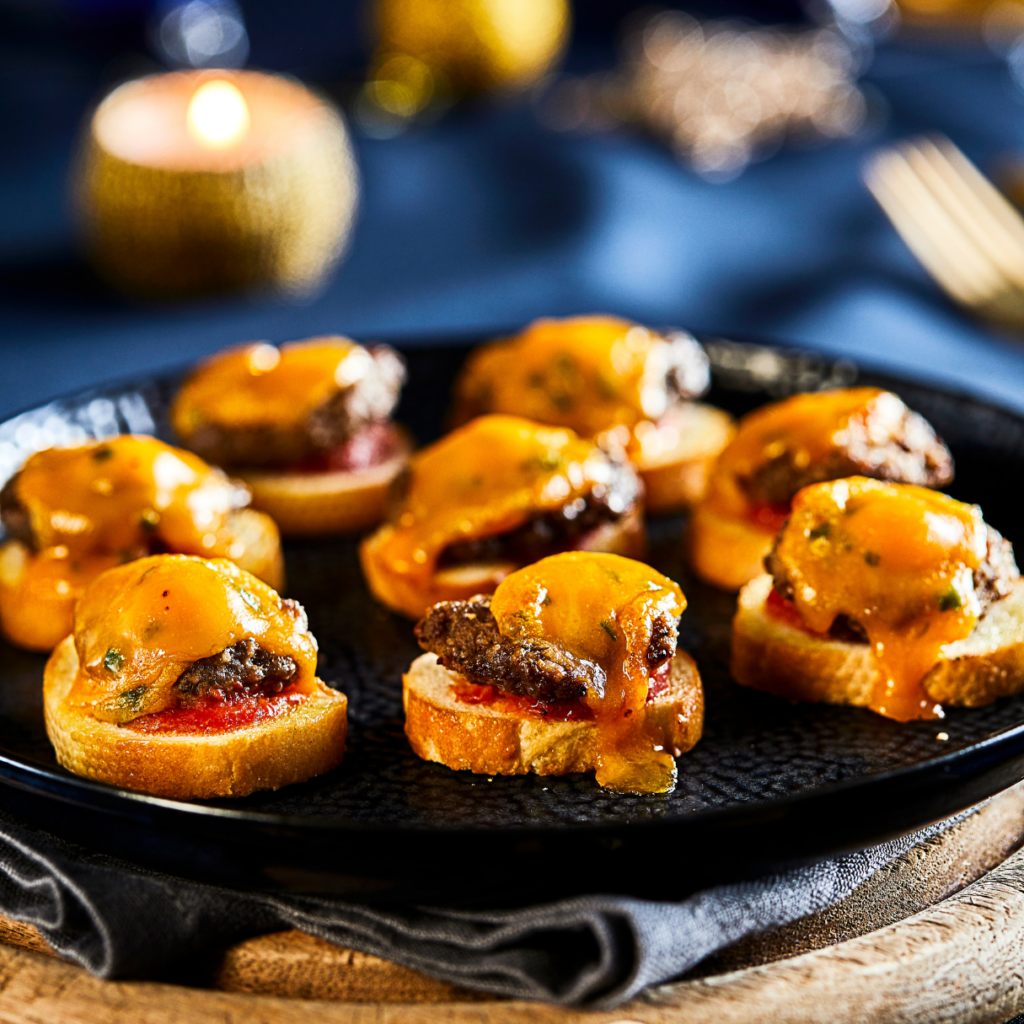 Desserts that Delight Your Senses
Conclude your celebrations on a sweet note with our decadent desserts. From Chocolate Orange Cheesecake to a symphony of flavours in our Chocolate, Cherry & Rum Tart, Mademoiselle Desserts' Individual Sticky Toffee Christmas Pudding, and the seasonal delight of Waldrons Patisserie's Festive Bakewell, these desserts are the pièce de résistance. For the care sector, these desserts offer a comforting and festive treat for residents.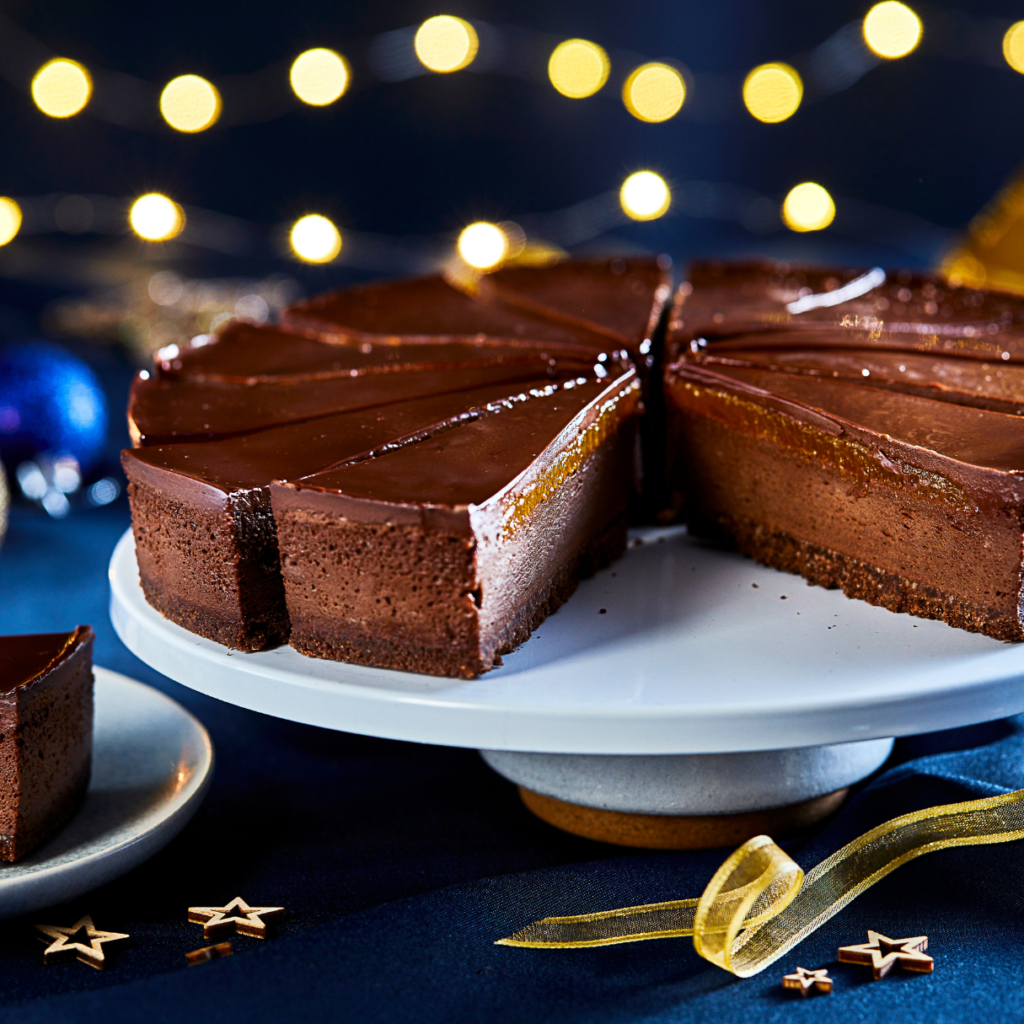 But that's just the beginning! Our wide range of products extends beyond this selection, ensuring that you find the perfect ingredients to create a memorable Christmas feast for your wholesale catering business. To explore our full range and discover the best deals and offers for this festive period, we invite you to visit our website.
As your trusted partner in foodservice catering, we want to make your holiday preparations seamless. Download our Christmas opening times to ensure you have everything you need when you need it. But that's not all – stay in the loop with the latest promotions and trends by downloading our Stir-it-up promotions and magazine. It's your recipe for success this holiday season.
📅 Download Our Christmas Opening Times:
Make this Christmas unforgettable with Trevors Foodservice, your partner in wholesale catering in the North West. Visit our website and order online now to explore our full range of festive delights and take advantage of our special offers.
Don't miss out on the chance to create a culinary masterpiece this holiday season. For chefs and caterers who demand excellence, we've got your back. If you need any assistance or menu support, get in touch with our experienced sales team – we're here to help!